WE'VE GOT SOLUTIONS
THE BEST GREEN SOLUTIONS JUST BECAME AFFORDABLE!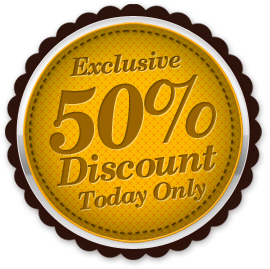 THE BEST GREEN SOLUTIONS JUST BECAME AFFORDABLE!
Eco-friendly!
Integrated Pest Management!
Greener, Healthier Lawns
Carefully Customized Programs
South Florida's Pest Control Lawn & Tree Care Experts
Tree Service
Trimming & Pruning
Stump Grinding
Hurricane Preparation
Shaping
Maintenance
Experienced Friendly Staff!
The reliability of our staff is our strongest trait, as we are very meticulous and passionate in our respective lines of expertise. We are dedicated to honesty, respect, commitment, hard work, and continuous training in an environmentally responsible manner. Regardless of the services we provide to our customers, we perform at the highest level to make your property as presentable as possible.
Satisfaction Guaranteed!
At One Two Tree, our goal is to gain your trust by providing excellent service that satisfies your Tree, Lawn and Pest Control Miami Service needs. We emphasize on being courteous, professional, and timely when it comes to customer service. With 30 years of experience, we have many happy customers that we can proudly call our family.
Featured Clients & Memberships
Armando Lapido
Unbelievable just how good they are. We are very happy with the results and would recommend it to everyone. Review on Google.
Monkey Jungle
The management and crews of One Two Tree are skilled professional arborist who have a passion to preserve the health of trees. – Steve Jacques, Director
Pest Control Miami Services
We Kill Bugs
One Two Tree is your Miami Pest Control Company. Tired of uninvited guests in your home? Have you been working to keep your property clean, but can't seem to control your pest problem?
Protect your home and business with our Pest Control and Exterminator Services, keeping your family and customers safe from any invasive insects.
Miami Pest Control is truly unique as our sub-tropical environment presents many challenges most national chain exterminators are not prepared for.
Schedule an inspection throughout Dade and Broward County. Our Commercial Pest Control Solutions and Services are well known across the local areas for top quality exterminator bug control. Don't compromise quality for cheap prices that become costly in the long run as we offer a guarantee customer satisfaction.
Our technicians know that you work hard to maintain your property, and you should enjoy the comforts of home without having pest problems. Call today and get a free, no strings attached estimate. At One Two Tree, we let our results do the talking.
One Two Tree is your eco-friendly tree and lawn pest control company. We cater to commercial and home pest control needs. We offer free inspections and same day service to ensure client satisfaction.
Tree Services by trusted Arborist
We specialize in every aspect of Tree Maintenance and Removal alongside our fully equipped fleet and highly trained crew. One Two Tree's Tree Care service handles trees of all sizes in any location. We have the proper equipment and experience to trim large tree branches, maintain ornamental plants, and identify potential problems such as disease, insect infestation, and wood rot.
One Two Tree also values the need for Hurricane tree preparation. This practice is a must for South Florida homeowners, commercial businesses and contractors alike due to the frequency of stormy weather.
Increase your property's value with properly pruned trees that enhance the appearance of your landscape. Properly cared for trees allow sunlight to penetrate your turf for a healthier lawn.
Stump Removal
Leftover stump just taking space on your property? Our Green Team will pull it out of the ground, or grind it down to nothing.
Tree Removal
Need a stubborn tree removed from your property? Trust out well trained and equipped technicians to handle the job using the latest professional techniques.
Tree Trimming
Use our trimming and pruning service to keep your trees healthy, well-groomed and presentable for your property.
Tree/Palm Injections
Fertilize, protect, and maintain your trees with the various formulas designed for your property's trees.
Maintenance
Turf Damage
Brown Patches
Fertilization
Luxury Lawn Care
Our skills in lawn care resulted in the Miami Beach Garden Tour Winner, alongside many of South Florida's premier landscapes.
We have a proven track record when it comes to helping homes and businesses from the turf of Marlin's Stadium to the greenery of Nicklaus Children's Hospital (Miami Children's Health System).
We even had pleasure of caring for the lawns of illustrious Vizcaya Gardens. From Granular/ Liquid Fertilization to Weed and Disease Control, we provide a carefully customized program to suit your property. Your dream lawn is a call or click away, just contact our Green Team.
Fertilization
Our landscapes are kept healthy with an eco-friendly treatment of liquid based fertilizers. Keep your grass green, healthy, and insect free with our specially mixed formulas.
Weed Control
Do you have problems weeding out the bad parts of your lawn? Use our weed control service that specializes in environmentally safe treatments, from mulch to herbicides.
Verticutting
Need a greener, healthier lawn for the summer season? Call us about verticutting, where we keep your canopies dense, minimize scalping, and your turf properly watered.
Lawn of the Week
Take a look at some of the premier lawns of South Florida. Under our professional care, these epic yards go head to head each week. At the end of each month, we choose a winner to receive $25 off their next service.
The Pest Division
Our Miami pest control services follows the most eco-friendly methods to keep your homes free from invasive pests. We stay on the leading edge of technology by understanding insect control, focusing on pest identification, and providing perimeter treatments for year-long protection.
Rodent Removal
Rodents on the rampage on your property? Don't worry, our rodent control and extermination service works to identify the rats or mice, and the best way to get them out of your face.
Ant Control
Keep ants from invading you home with our control and extermination service. We use the best in baits, insecticides and sealing methods to keep your home ant-free.
Roach Control
Keep roaches away with our precise elimination and control service. We think like roaches to get rid of roaches, both inside your home and around your property.
Mosquito Control
Don't let mosquitoes take the bite out of life, keep them under control with our preventative services. We keep you safe with property assessments and scheduled spraying treatments.
Flea Control
Curb your flea population with our intensive flea control treatments. Keep your pets and family safe from these tiny invaders by helping us clear out any eggs, nymphs and adult fleas from those hard to reach spots
Bee Removal
Keep the sting off of your property with our bee removal service. Our focus is on keeping you safe from harm with our friendly identification, removal, and extermination programs.
Tick Removal
Keep ticks off your family and pets with our tick removal service. We specialize in control and extermination to keep eggs, nymphs, and adult fleas from invading your property.
Wasps
Keep the threat of aggressive wasps out of your home with our wasp control service. We keep you safe with our nest removal, insecticide treatments, and species assessments.